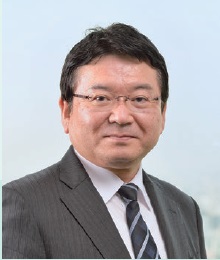 Operational Review and the Progress on the Medium-Term Management Plan
T&D Asset Management conducts investment trust business under which it sells investment trusts to investors through banks and securities companies, and investment advisory business under which it concludes investment advisory agreements, and manages the funds of pension funds and institutional investors.
Under the current medium-term management plan, the company is working to further strengthen its competitiveness by differentiating its asset management and product development capabilities in accordance with the strategic policy of "Make a Difference."
In fiscal 2016, investment trust assets under management stood at ¥1,064.0 billion, an increase of ¥450.6 billion from the previous fiscal year-end. This increase mainly reflected solid growth in the balance of assets under management centered on privately placed investment trusts.
On the earnings front, adjusted operating income rose 4.2% year on year to ¥2.5 billion, due to the increase in the balance of assets under management.
Looking ahead, as the asset management firm of the T&D Life Group, the company will continue to provide asset management services for the Group's life insurance companies and for external customers as the two main pillars of the company's business.