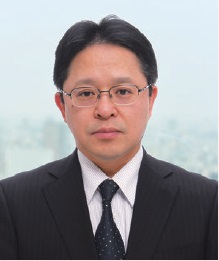 Operational Review and the Progress on the Medium-Term Management Plan
Pet & Family Small-amount Short-term Insurance Company provides pet insurance to cover veterinary care expenses mainly through pet shops, where many prospective pet owners meet their pets for the first time.
Under the current medium-term management plan, the company is striving to expand business and improve profitability by focusing on the development and expansion of pet shops, the core sales channel, and working on diversifying its sales channels through a multi-line approach.
In fiscal 2016, the company's KPIs—the number of policies in force and the number of new policies—showed steady growth. The number of new policies in fiscal 2016 increased to 31,534 compared with 30,985 in fiscal 2015. The number of policies in force as of March 31, 2017 had increased to 115,827 compared with 96,434 as of March 31, 2016, surpassing the 100,000 mark.
Net premium income in fiscal 2016 rose by ¥600 million to ¥3,500 million, reflecting solid sales results.
The company will expand the sales base centered on the pet shop sales channel, along with providing competitive products and enhanced services, in order to achieve steady and sustained growth in the pet insurance market where further growth in demand is expected going forward.