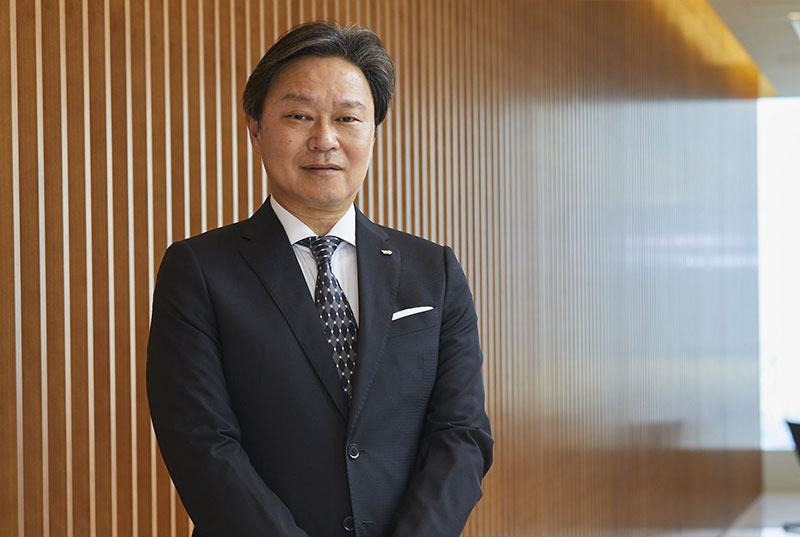 Sowing happiness in the world through
the "creation of shared value" that encompasses
both economic value and social value
—SDGs Management and Creation of Value—
Hirohisa Uehara
Representative Director and President,
T&D Holdings, Inc.
The global COVID-19 pandemic, which began at the end of 2019, is still not under control as of 2021, and many people around the world are still suffering adverse impacts of various kinds. Once again, I would like to express my condolences to the victims of COVID-19, and my sympathies to the many people who have been affected. I would also like to express my deep gratitude to the medical workers and those in related fields who are struggling to treat and prevent the disease and maintain the social systems.
The social challenges posed by COVID-19 are wide-ranging, and the economic impact of responding to the prevention of its spread has been enormous. The most vulnerable in society have suffered the greatest impact. The SDGs slogan "Leave no one behind" reminds us that it is precisely in times of global crisis like the current pandemic that enhancing the stability and sustainability of society takes on its greatest importance.
The T&D Insurance Group, whose core business is life insurance, views the economic and health impact of COVID-19 as a challenge that it must address, and each Group company is working to provide products and services that respond to it. Through our life insurance and related businesses, we will aim for sustainable growth through the creation of shared value that encompasses both the values to society (social value) and the values to the company (economic value).
Corporate Philosophy of the T&D Insurance Group is "With our 'Try & Discover' motto for creating value, we aim to be a group that contributes to all people and societies."
In order to put this Corporate Philosophy into practice, we set management targets and formulated necessary strategies in our previous medium-term management plans in anticipation of future changes in the business environment. However, in order to further promote integrated Group management at this time of heightened uncertainty, I believe that it will be more important than ever before to clarify our vision, which represents how we want to be as a Group that is not affected by changes in the environment, to think about what is necessary in light of that vision, and to be flexible and speedy in our thinking and actions to put it into practice.
Therefore, we have formulated the Group Long-Term Vision "Try & Discover 2025" -In Pursuit of the Happiness of All Stakeholders-, which outlines the Group's medium- to long-term goals and strategic policies to achieve them. In the Group Long-Term Vision, we have redefined the T&D Insurance Group's Management Vision as "Sow happiness, make change with boldness." We have also set five critical issues to work on for the growth of the Group.
I believe that "sowing happiness," as stated in our Management Vision, is the ultimate goal of creating shared value, which our Group aims to achieve. To this end, we have set one of our critical issues as "SDGs management and creation of value," and have also established new "non-financial KPIs" to quantitatively measure the creation of social value. By steadily working on the five critical issues for the growth of the Group, we will work to realize the vision of "sowing happiness in the world."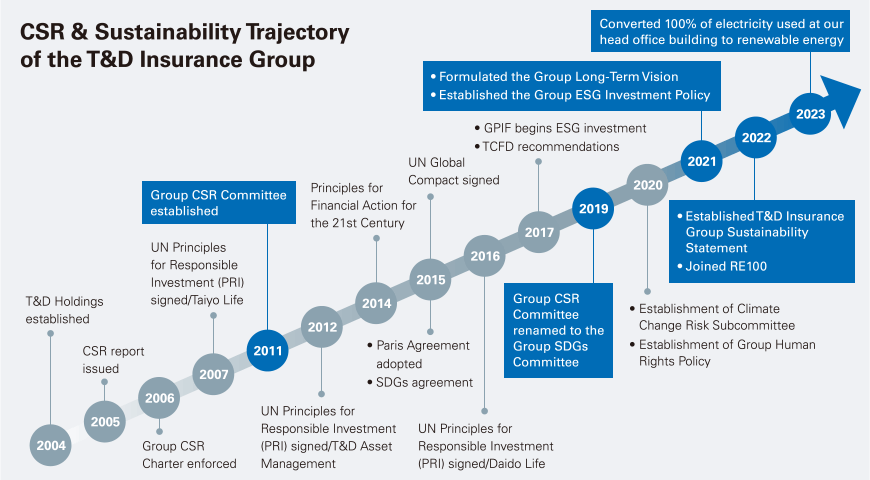 There are many common social challenges around the world in addition to COVID-19. With regard to climate change in particular, there are serious issues facing the world, including Japan, such as the increasing frequency of large typhoons, torrential rains, heat waves, wildfires, and other natural disasters, as well as concerns about the impact on water resources and food. Furthermore, in addition to the numerous existing human rights issues in Japan and abroad, new human rights issues are emerging. In addition, there are many other social issues shared worldwide, including increasing social and economic inequality, new types of inequality and changes in employment caused by technological innovation, and a variety of difficulties associated with the declining birthrates and aging populations facing many developed countries.
In 2015, the Group endorsed the guiding principles of the United Nations Global Compact, which is a framework for cooperation between the United Nations (UN) and corporations to achieve the sustainable growth advocated by the UN. As the representative of the Group, T&D Holdings signed a letter addressed to the UN Secretary-General in support of the ten principles related to the four areas of human rights, labor, the environment, and anti-corruption. We are also committed to demonstrate responsible business practices as a Group.
Regarding climate change, the Japanese government declared its goal of carbon neutrality in October 2020 and set new CO2 reduction targets in April 2021. In response, efforts to transition to a society with low or net-zero carbon emissions are accelerating rapidly in Japan. There is also no denying that climate change could threaten the business model of the life insurance industry itself if it changes disease incidence rates and life expectancy. Against this backdrop, the Group established the Climate Change Risk Subcommittee in 2020, and is working towards the goals of net zero carbon and carbon neutrality by reducing greenhouse gas emissions generated by its broad range of business activities. We are also studying and implementing ways to mitigate and adapt to climate change as an institutional investor. As part of these efforts, we moved up the deadline for achieving the Group's CO2 reduction targets from 2030 to 2025 and set this as one of the "non-financial KPIs" in the Group Long-Term Vision. We are also actively engaged in ESG investment activities. We have expressed our support for the recommendations of the Task Force on Climate-related Financial Disclosures (TCFD) established by the Financial Stability Board (FSB), and are actively working on the disclosure of climate-related financial information.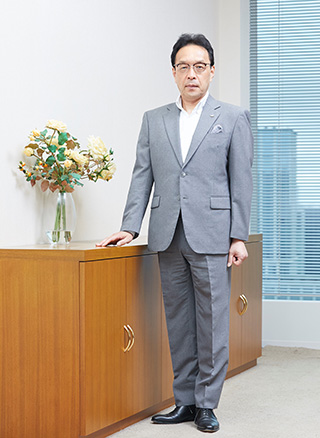 With regard to respect for human rights, the Group CSR Charter declares our respect for the human rights of all people. We always respect the individuality and diversity of all employees, while working to create a healthy and safe working environment. We have also established the "T&D Insurance Group Human Rights Policy," which expresses the Group's views on respect for human rights. The Policy was formulated in accordance with the Guiding Principles on Business and Human Rights, a standard of conduct for all nations and companies developed by the United Nations Human Rights Council. In accordance with this Policy, we conduct human rights due diligence on a regular basis to verify that there are no problems with the Group's human rights practices. Women constitute the majority of the Group's employees, and as part of this commitment, leveraging the capabilities of women is a key management issue for continuous enhancement of our corporate value. Our initiative to support the active participation of women takes a multi-faceted, continuous approach that includes reforming our personnel and compensation systems, encouraging work-life balance, and supporting personal skills development.
The Group, whose core business is the life insurance business, provides safety and security to our customers through our products and services in our main business. Furthermore, the asset management business, in which we are engaged as an institutional investor, has a significant public relevance and close connections to economic development and the realization of a sustainable society. We believe that the Group has a responsibility to contribute to society through these businesses.
The Group will fulfill its corporate social responsibility by working on its newly formulated Long-Term Vision to create shared value and "sow happiness in the world." I believe that addressing social issues is not only a contribution to society, but also an opportunity to develop as a company and discover new business opportunities. We at the T&D Insurance Group will continue our step-by-step journey to continuously share values with society, with the aim of being an insurance group that grows sustainably in partnership with society.