T&D Insurance Group is a publicly listed life insurance group made up of three core life insurance companies, Taiyo Life Insurance Company, Daido Life Insurance Company, and T&D Financial Life Insurance Company.
Under T&D Holdings, Inc., the T&D Insurance Group's holding company, the three life insurance companies, each with a different business model, work to increase the Group's corporate value steadily and sustainably by maximizing their uniqueness and specialization in their specialty markets.
We will continue to work together as a group to put our "Try & Discover" motto into action continuously for the creation of value, aiming to be a group that contributes to all people and societies.
In closing, I would appreciate your continued understanding and support.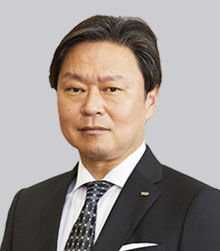 T&D Insurance Group's Management Policy (Message from the President)